Hospital Reduces Service Costs by Over 20%
with Custom General Biomed Clinical Engineering Program
This case study is based on a July 2018 survey of Agiliti customers by a 3rd-party research service. The profiled hospital* was looking to reduce the cost of service and repairs and improve preventive maintenance compliance and reporting. Since implementing an Agiliti clinical engineering program, the facility has been able to cut its service costs by 20 percent and improve PM compliance.
As a result of the Agiliti Clinical Engineering Services program, we've been able to improve our operational and financial outcomes.
The hospital had a few main areas of contention that they wanted to address by choosing an Agiliti General Biomed Program. Prior to choosing an Agiliti solution, the hospital was faced with the following business challenges:
High cost of service and repairs
Preventive maintenance compliance and reporting
Equipment downtime
Administrative burden
Inventory management
Today, this customer relies on a program in which Agiliti manages all general biomed equipment. When vetting other third-party service providers, the hospital identified three main Clinical Engineering capabilities that differentiated Agiliti from the competition: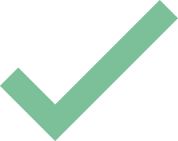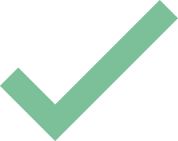 Parts and contract management
The company also agreed that Agiliti offered a "better value for the services offered compared to competitive solutions."
The partnership with Agiliti has benefited the facility in multiple ways that allows the customer's staff to work more efficiently and effectively – very quickly after implementation. In fact, the Purchasing Manager at the facility stated the Clinical Engineering program has produced a measurable financial impact, and within 12 months of working with Agiliti, the company received a positive ROI.
The Agiliti program was able to help the surveyed hospital improve preventive maintenance and recall compliance while also more effectively utilizing labor. As a result, the customer was able to decrease its service costs by greater than 20 percent.
"Our equipment downtime has been reduced and cost savings have been substantial."
Overall, the program has provided the following benefits:
In evaluating the program, the Purchasing Manager from the facility rated the Agiliti Clinical Engineering Services program as "highly valuable as it relates to the success of the facility."
* The company featured in this case study asked to have its name publicly blinded because publicly endorsing vendors is against their policies.
This case study is based on a June 2017 survey of an Agiliti customer by a 3rd party research service.
Source: A 3rd party research service