MEDICAL LASER SAFETY OFFICER EDUCATION
Support your staff with surgical laser education to ensure safe and effective operation. Since 2014, Agiliti has partnered with Laser Institute of America (LIA) to provide ongoing Medical Laser Safety Officer (MLSO) training. Hands-on laser demonstrations coupled with practical lectures on laser management and safety allow your staff to keep up with industry changes and perform their jobs to the highest standard.
Keep Up With Industry Changes
Clinical standards, industry best practices and compliance requirements are ever-changing, demanding continual training for all management and MLSOs. Agiliti is committed to providing the most up-to-date standards and best practices to healthcare facilities around the country. In fact, these efforts have been recognized by the Board of Laser Safety with the 2019 Illumination Award.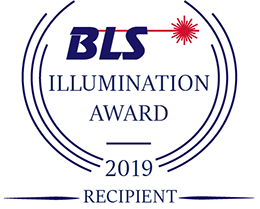 About Our LIA Training Alliance
MLSO, Clinical,
Product & Compliance
LIA MLSO
Training Alliance
View More Surgical Services
Insights For Technology Leaders
Elevate Your Team – Improve Your Hospital
Foundational for Equipment Value Management
ONE ELEMENT OF A BROADER COST SAVING SOLUTION
Our surgical services improve workflows and outcomes in your OR. But there's more opportunity to reduce costs and improve patient experiences across the spectrum of nursing efficiency, equipment utilization and service cost reduction needs. Agiliti offers an approach called Equipment Value Management (EVM) that fixes processes within your hospital to multiply cost savings and deliver valuable clinical improvements.