Protect Uptime and Maximize Profitability with Compehensive Service and Support
Minimize Disruption with Access to Skilled Service Engineers
Agiliti gives hospital radiology departments on-demand access to high-talent diagnostic medical imaging equipment maintenance and repair services. As our market coverage grows, we continue to build a reputation for fast response and expert technical support – all backed by our adherence to the highest quality standards in the industry (ISO 13485:2016).
Get Maximum Value from Your Diagnostic Imaging Systems
Medical diagnostic imaging systems represent a significant investment for your hospital. What's the most critical factor in driving maximum return from that investment? Uptime. But you know the challenges that stand in the way — dealing with service providers and contracts, finding and retaining high-talent imaging repair engineers, and inconsistent demands for emergency and preventive maintenance. All of this can overwhelm a facility and drive unnecessary spending.
Optimize Diagnostic Imaging Performance — and Profitability
Our engineers are fully trained across all imaging modalities on many of the most prominent brands on the market, including GE, Philips, Siemens, Canon/Toshiba, Shimadzu and more. Our engineers put decades of expertise at your disposal to reduce imaging equipment downtime. From x-ray, CT, PET/CT and MRI equipment service and repairs, to documentation and accreditation support for The Joint Commission, ACR and others, hospitals rely on Agiliti to maximize the return on their imaging investments.
Benefits: Drive Measurable Improvements
Medical Imaging Solutions Portfolio
Agiliti offers a broad range of service and support capabilities that can be fully customized to fit the specific diagnostic equipment needs, staffing challenges and administrative goals of your hospital: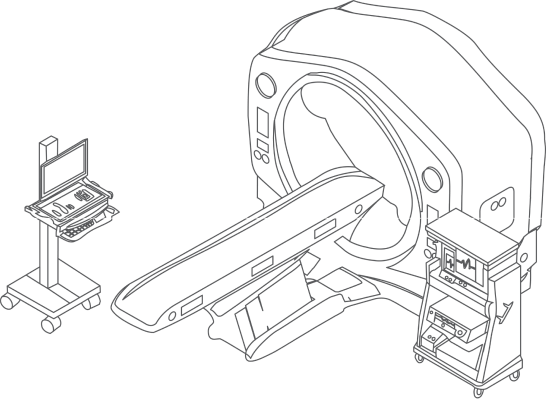 Dedicated Service Programs
Whether you need a device repaired one time or an entire hospital's worth of imaging equipment maintained on a recurring basis, Agiliti has flexible service options for healthcare facilities and networks. We are able to scale up and scale down service depending on your unique needs. With more than 150 district offices nationwide, Agiliti provides you with easy access to local, qualified imaging technicians to help repair and maintain your diagnostic imaging (DI) systems, reduce equipment downtime and unburden hospital staff.
Insights For Better Equipment Experiences
Elevate Your Team – Improve Your Hospital
Foundational for Equipment Value Management
ONE ELEMENT OF A BROADER COST SAVING SOLUTION
Agiliti is a preferred source for medical imaging repair because of our high-quality service and commitment to reducing service costs for our customers. But medical imaging repair alone doesn't address the growing challenges associated with a hospital's entire network of equipment. Agiliti offers an approach called Equipment Value Management (EVM) that fixes processes within your hospital to multiply cost savings and deliver valuable clinical improvements.